Agents of Mission Workshop
Congregational Life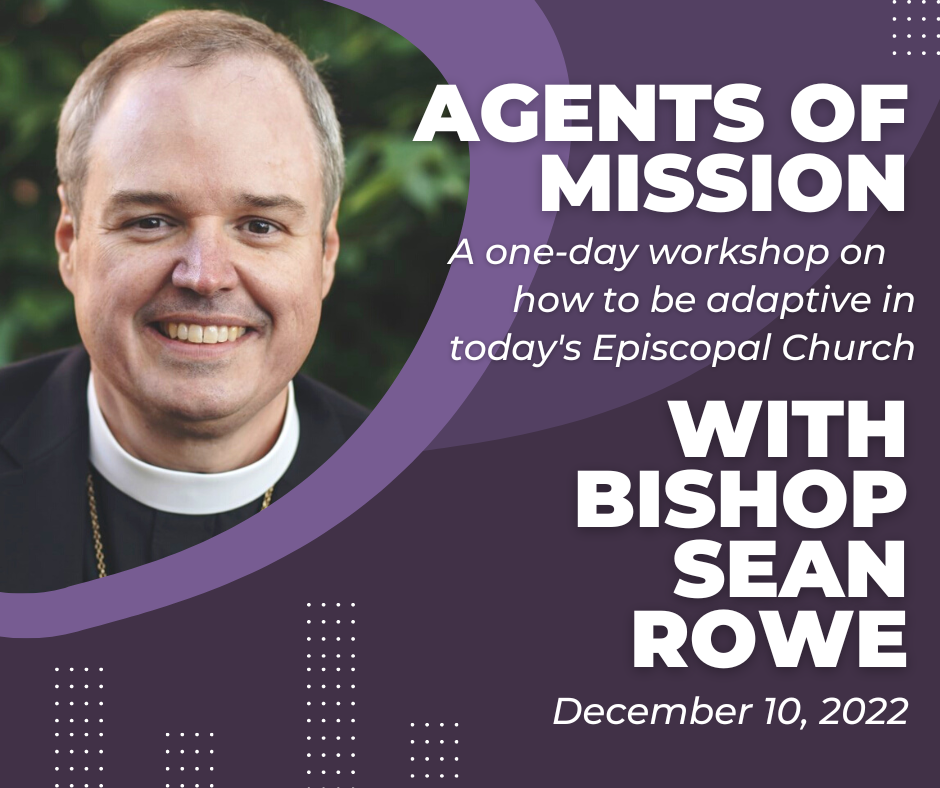 Join us for the Agents of Mission Workshop with guest speaker The Rt. Rev. Sean Rowe, bishop of The Episcopal Dioceses of Western New York and Northwestern Pennsylvania (The Episcopal Partnership).
Are you frustrated by empty pews on Sunday morning? Does your church need volunteers? Are you tired of ministry efforts falling flat? Do you have energy around a new project, but don't know how to get started? The Episcopal Church's landscape has shifted dramatically over the past few years, leaving us wrestling with how to respond.
To help us address these issues of being church during uncertain times, The Rt. Rev. Sean Rowe, bishop of The Episcopal Partnership, will lead our diocese in a one-day workshop at The Wesley Center on December 10 in exploring adaptive techniques and strategies for laity and clergy to apply in today's church.
The Episcopal Partnership was formed by combining Northern Pennsylvania and Western New York, two dioceses with complementary strengths and similar challenges, who together are exploring ways to create vibrant congregations and discern where God is leading their communities. Drawing from his experience as leader of The Episcopal Partnership, Bishop Rowe will guide us in creating adaptive congregations that are agents of mission in Western Louisiana.
The registration for this workshop has closed.